Have you been fantasizing about fresh airy bread for a week, soft on the inside and cracking on the outside? This article is exactly for you: we have collected the best boutique bakeries in Israel, from south to north, where you can find the perfect bread – from whole wheat flour, from sour and airy sourdough or from simple white flour.
Pastry chefs Anna Shapiro and Michal Bouton were making desserts in the leading restaurants in Israel for years, until they decided to join forces and establish Amita Bakery. They crystallized the concept during the COVID period, as a response to a period that demanded a high-level of home hospitality experience. The pastries are based on classic European doughs alongside basics of local cooking, with an emphasis on seasonality and freshness.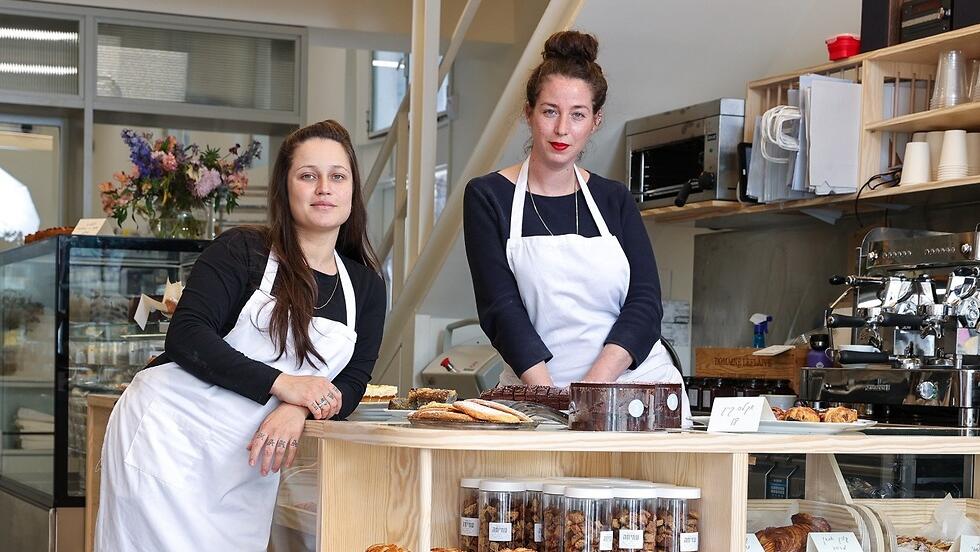 Among the products one can find spelt bread (NIS 27), grain bread (NIS 24), anchovy börek (Bourrekas) (NIS 21), onion and parmesan cheese Danish (NIS 23), ham and Emmental croissant (NIS 23). In the sweet section, you can find some interesting pastries such as orange Brioche and Hawaij (Yemeni ground spice mixtures) (NIS 16), lemon and sage Danish (NIS 16), pistachio and pear pastry (NIS 18), fennel Brioche (NIS 16) and more.
You can also order serving trays, salads, homemade spreads, cheeses, and wine.
Sunday-Thursday 07:00-19:00, Friday 07:00-16:00
On Bugrashov Street in Tel Aviv, there is a small but frisky boutique bakery that has been operating for 20 years which sells breads made from quality raw materials using traditional methods – a bite of one of the baguettes here will make you feel like you're in Paris.
There are Ciabatta, sourdough breads, salty and sweet pastries, baguette or bread sandwiches (with egg salad, salami sausage and mustard, Emmental cheese and pickles, and more). There are also puff pastry based on butter, which will upgrade any pastry one can think of.
Sunday-Thursday 07:30-21:00, Friday 07:30-17:00
72 Bugrashov St. Tel Aviv
The baker Hagay Ben Yehuda is the fifth generation of a family of bakers from Kibbutz Einat and he is best known for the sourdough bread he makes by hand, using heritage wheat varieties. Ben Yehuda's bakery tells the story of the bread – starting with the farmers and the names of the wheat varieties that grow there, through fresh grinding of the grains into flour in a special room built in the bakery and is open for all to see, the kneading of the dough and its leavening, and until it is baked in a stone oven. Ben Yehuda also sows ancient wheat varieties that were grown in Israel in the past, in order to produce bread and local culture.
Every morning come out of the stone oven baguettes, breadsticks with seeds and grains, brioches and of course the loaves of bread made from different varieties of wheat, some of them ancient, using traditional baking techniques. The breads are baked from fresh flour that is milled daily in the bakery.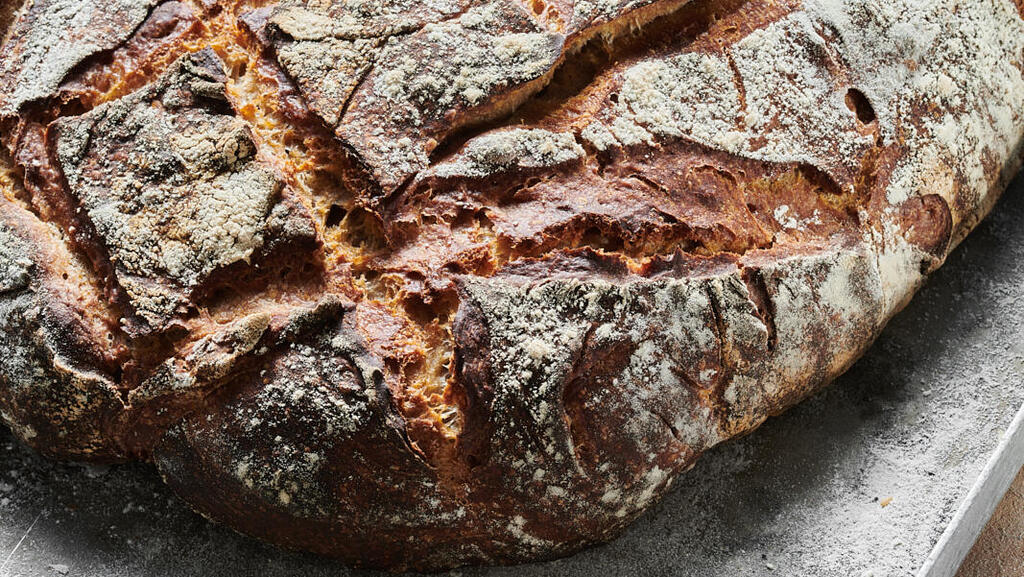 Among the breads that can be purchased is country bread – sourdough bread based on rye sourdough that goes through a 36-hour leavening (NIS 27); Whole spelt bread from the Frankenkorn variety, a variety grown in Bavaria, Germany (NIS 29); Organic Einkorn bread made of whole Einkorn flour which is ground in a millstone grinder located in the bakery (NIS 35), brioches based on sweet sourdough, and more. You can also order sandwiches with butter and strawberry jam, with Amali cheese from Ofaimme farm, honey and Za'atar.
Monday-Thursday 08:00-19:00; Friday 08:00-14:00
25 Haim Vital St., Tel Aviv
The baker Eran Shroitman started his career at a renowned chef restaurant in Tel Aviv and made a surprising turn when he became a full-time baker and left the role of cook behind, when one day he simply decided to take his baking dream one step further and move from the bakery at home to a real bakery on the border of Tel Aviv and Givatayim.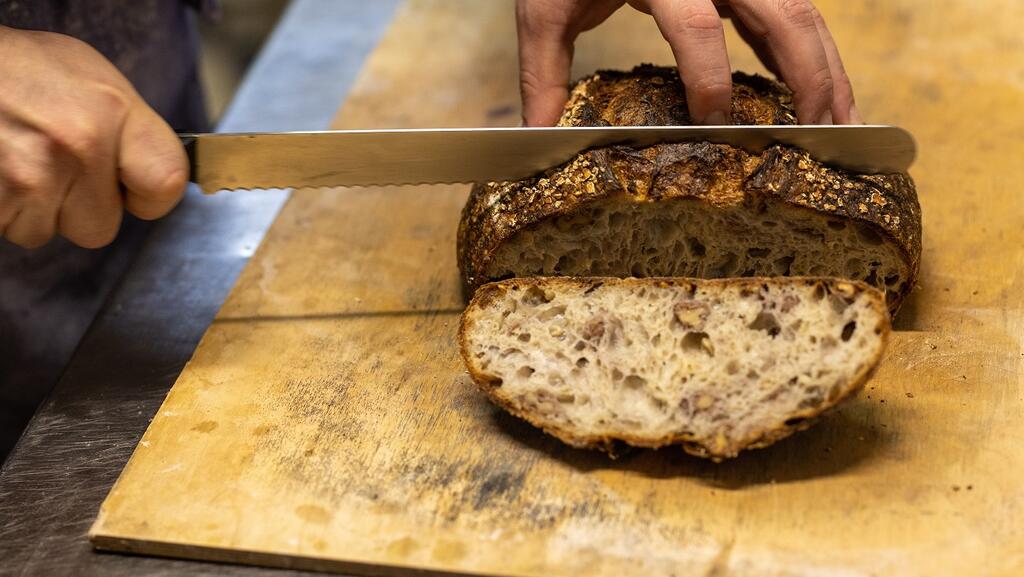 About two years ago, Shroitman opened a new bakery in the center of Tel Aviv, and there are those who can swear that his bread has a taste and texture that cannot be found anywhere else, or in other words – Shroitman's bread is unusually delicious.
30 Nachalat Yitzhak St., 44 Geula St., (corner of Allenby) Tel Aviv
Ceor Bakery has been baking bread for over 30 years. There are over 20 types of bread, all baked on-site and made from sourdough, without yeast and are sugar-free, using traditional baking methods collected from around the world. The breads are made by hand, most of them go through a long and slow leavening that deepens and improves their taste.
Later, the breads are moved to a large stone oven that creates a wonderful combination of an airy and soft dough inside, and a crispy and cracking crust outside. The oven works 24 hours a day, and the products are baked in small sets many times throughout the day so that at any time one can buy a freshly baked product.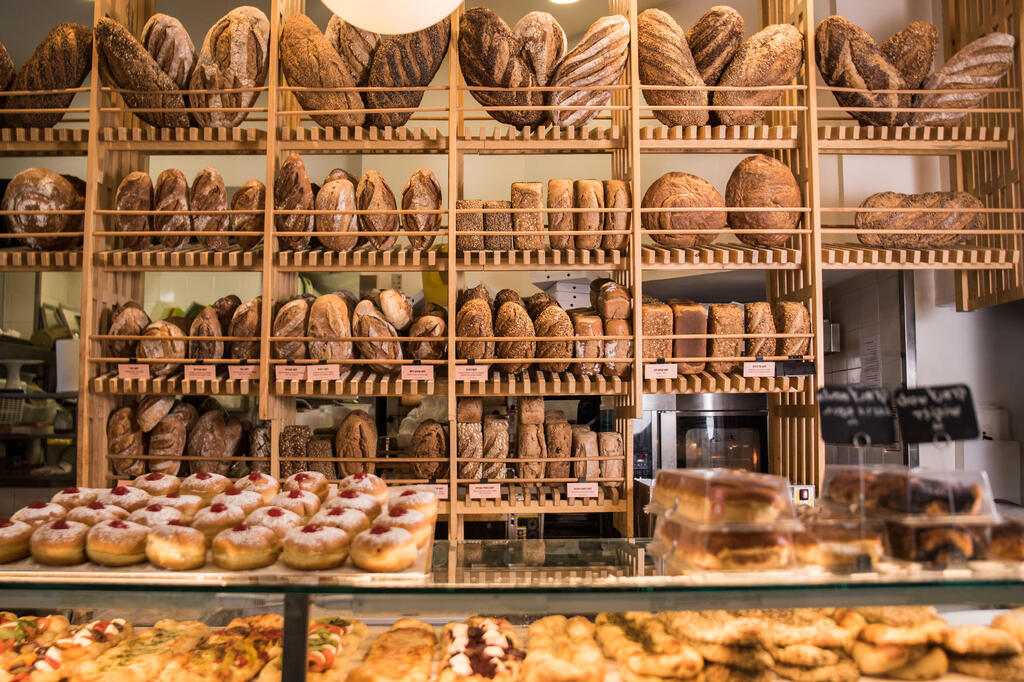 On the menu: whole wheat flour bread with nuts and raisins (NIS 24), grain Castan bread (NIS 24), spelt bread with olives (NIS 28), baguettes (NIS 11-13), parmesan artichoke focaccia (NIS 28), sandwiches, and more.
Sunday-Thursday 11:30-21:00, Friday 10:00-15:00
The bakers and couple Tom Maoz and Eyal Freund worked together in the best restaurants until they started baking and selling their breads also to the private market and finally opened their own bakery. All breads are made from natural sourdough and without industrial yeast, with Atlantic Sea salt and using only mineral water. The production process takes over 48 hours due to the use of a special technique (long cold fermentation).
The doughs are mixed and raised for two days, while the slow leavening gives the sourdough breads their deep flavor and special texture in addition to a long shelf life of several days.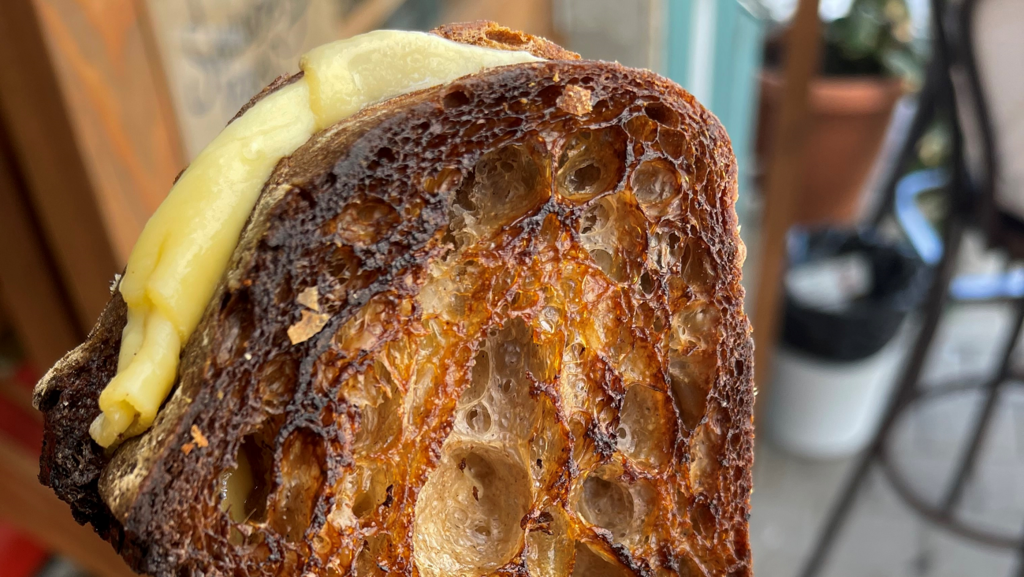 On the menu: whole wheat bread, raisins and walnuts (NIS 28), country bread made of wheat flour and a little rye (NIS 28), grain bread based on three different types of flour wrapped in roasted pumpkin, sunflower, flax and sesame seeds (NIS 28), and of course wild bread made from five different types of flour including whole rye and whole wheat (NIS 28), and more.
Tuesday-Thursday 07:30-17:00, Friday 08:00-14:00
14 Yad Haroutzim St., Tel Aviv
Dallal's pastry shop is known for its wonderful, sweet pastries, but among all these, there are also quite a few excellent types of bread – French white bread, 100% rye, walnut rye, whole grain bread and the list goes on. You will also find salty sandwiches (Gouda cheese, tuna, salmon, omelet, and more); for dessert, you can have an éclair or a chocolate ball. By the way, this amazing bread is also served at all meals in the restaurant in Neve Tzedek and in Dallal's Cafés.
Can be found in Dallal's branches in Tel Aviv
Grasyani Bakery produces handmade sourdough and spelt breads, sweet and salty pastries, desserts, and a variety of sandwiches.
On the menu: pear Börek (bourrekas), apricot vanilla pastry and Amarena pistachio tart, tomato and herb focaccia (NIS 22), baguette sandwiches (NIS 28-34), chocolate fudge cakes (NIS 44), pistachio and Amarena cherries cake (NIS 46), chocolate chip cookies (NIS 30), pistachio cookies (NIS 30) and more.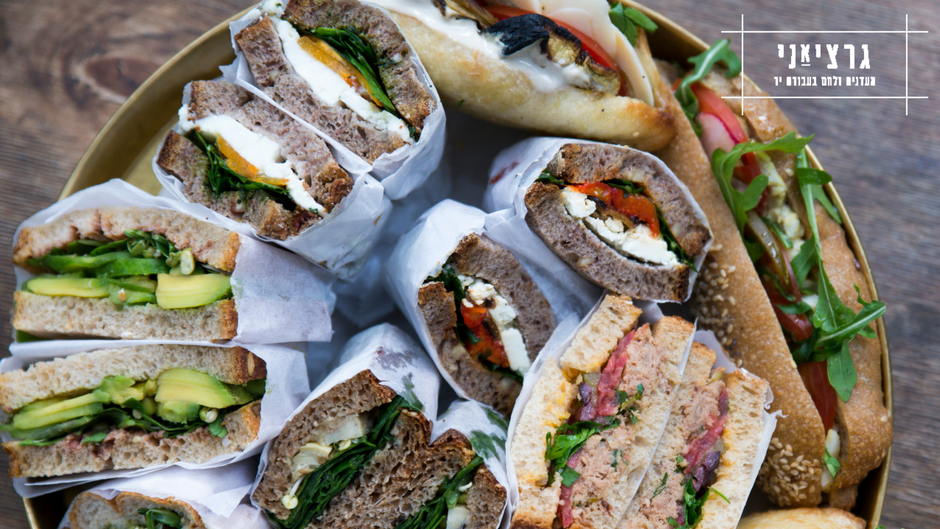 Sunday-Thursday 07:00-20:00, Friday-Saturday 07:00-18:00 (available at Yehuda Halevi and King George branches only)
123 Yehuda Halevi St., 105 King George St., 20 Sderot HaHaskala, Tel Aviv
Shmarya and Lainie made Aliyah from Montreal in 1995 after connecting thanks to their love for pastries. The couple's passion for cooking and baking led them to specialize in muffin and bagel recipes, and they opened Muffin Boutique in Jerusalem. Over the years they tried to make their recipes healthier by cutting down on oil and sugar, incorporating whole wheat flour and other good grains, and leaving out hydrogenated fats.
The signature product of the place, the muffin, is baked on-site from scratch – starting with steaming the pumpkin to cutting the apples and is made daily without preservatives.
Among the flavors: pumpkin cream, apple pie, chocolate chip cappuccino, white chocolate and strawberries, lemon and poppy seeds, chocolate, carrot, zucchini, and more (NIS 6 for a mini muffin, NIS 15 for a large muffin). The Muffin Boutique bagel is cooked in date honey syrup and comes in different flavors such as sesame, poppy, onion, raisins, cinnamon, salt and rosemary, while all flavors are available at either white flour or whole wheat flour versions (7 NIS); one can also order a bagel sandwich with tuna salad, egg salad or avocado (26 NIS).
Sunday-Thursday 07:30-19:30, Friday 07:30-14:30
16 Ben Yehuda St., Jerusalem
Bredo is a bakery and Café whose highlight is breads made from natural sourdough that are baked daily in a special stone oven that gives the unique texture of breads with a crusty coating. The breads are sugar-free and without preservatives or food colors, they are made of 100% natural ingredients and most of them are rich in aromatic herbs alongside grains and nuts. Among the breads one can find spelt nut bread (NIS 24), dried tomato sourdough bread (NIS 21), sunflower seed rye bread (NIS 21) and more.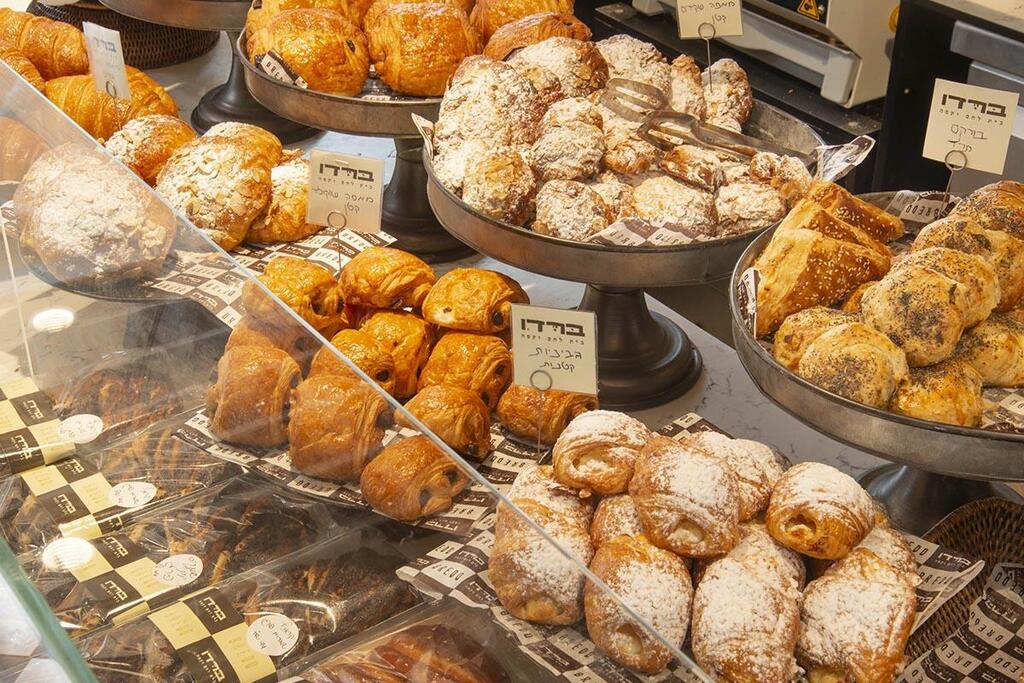 In addition to handmade breads using traditional methods, there are also sandwiches, desserts, salty and sweet pastries, quiches (NIS 30 per individual quiche), focaccia, square pizzas, lasagna, mousse cakes (NIS 58 per cake), yeast cakes in various flavors: chocolate, Kinder, Alfajores, halva, pistachio, and more (NIS 46). You can also order serving platters such as a small quiche mix tray with various choices – onion, sweet potato, mushroom and feta cheese flavors (NIS 140); a sweet and salty platter to choose from (NIS 80) and more.
4 Shtampfer St., 3 Tel-Hai St., Netanya
In '95, the couple Yael and Eran Birkin opened their first bakery in Hadera, from there they moved to Binyamina and opened the bakery that became a hit in the area. Outside there is a small balcony, inside there is a display case of cakes and shelves full of breads and pastries and the smell of fresh coffee.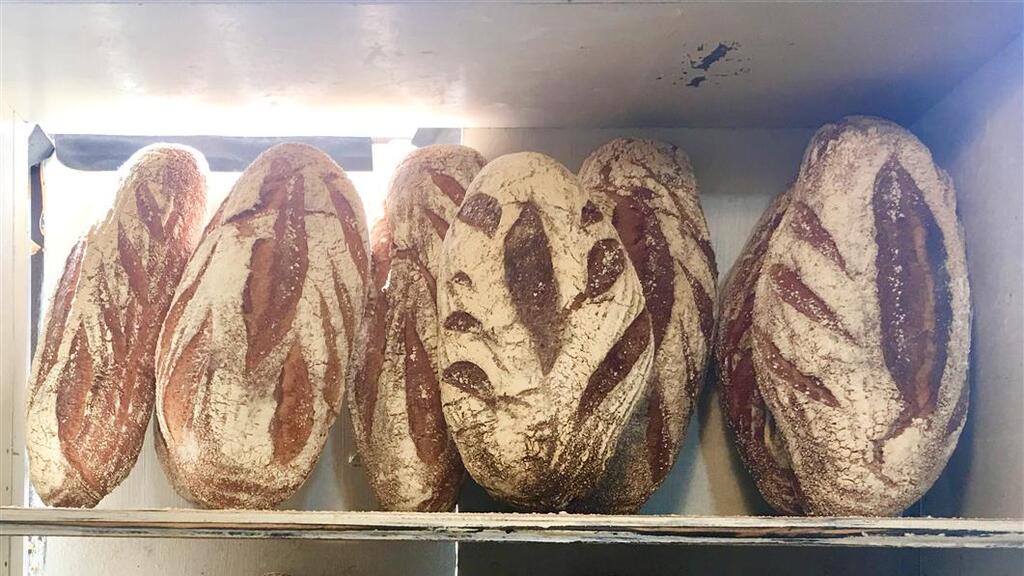 On the menu: Rye-quinoa bread, German wheat bread, spelt-caraway bread, sourdough breads, focaccia, salty pastries, sandwiches from breads baked on site, desserts, blended cakes, sweet pastries and more.
Sunday-Thursday 07:00-19:00, Friday 07:00-15:00
2 Hamelacha St., Industrial area Binyamina
Bluma is a lively bakery and Café that spreads baking smells everywhere. Inside the Café you can find excellent breads, sweet and salty pastries, focaccia stuffed with feta cheese and spinach, sandwiches, crackers, pizzas, quiches, pastry with leek, croissants with orange flower water and orange zest, tarts, cakes and more.
Sunday-Thursday 7:00-22:00, Friday 07:00-14:00
23 Yitzhak Rabin St., Kiryat Tivon
Mattarrelo is a bakery-café founded by Adi Peretz in Kibbutz Ein Zivan. After engaging in photography and having photographed restaurants, among other things, Peretz had the desire to establish his own place so he opened the bakery-café in the Kibbutz where he grew up. The entire menu of the place, whether salty or sweet, is based on croissant dough; there you can find pastries such as vanilla pâtissier and hazelnut praline pastry; pistachio and milk chocolate snail with pistachio praline and crushed pistachios.
The salty menu includes croissant sandwiches such as parmesan-scrambled-egg croissant (NIS 40), mushroom croissant (NIS 64), barramundi fish schnitzel croissant with basil pesto, tomato, garlic Aioli; croissant tartare barramundi with pickled lemon aioli, cucumber, purple onion and pistachios, and more. Peretz tries to base as much as possible on seasonal raw materials sold by farmers from the Kibbutz area and from cheese makers, and the menu changes according to the season.
Monday-Saturday 08:00-13:00
Lasha Bakery – traditional baking
Hadas Meir decided at the age of 40 to leave the city with her daughter and move to Mitzpe Ramon with the intention of making a more spiritual life. After four years of baking from home, she opened a professional bakery that specializes in healthy breads, sourdoughs, whole flours, and slow and traditional processes.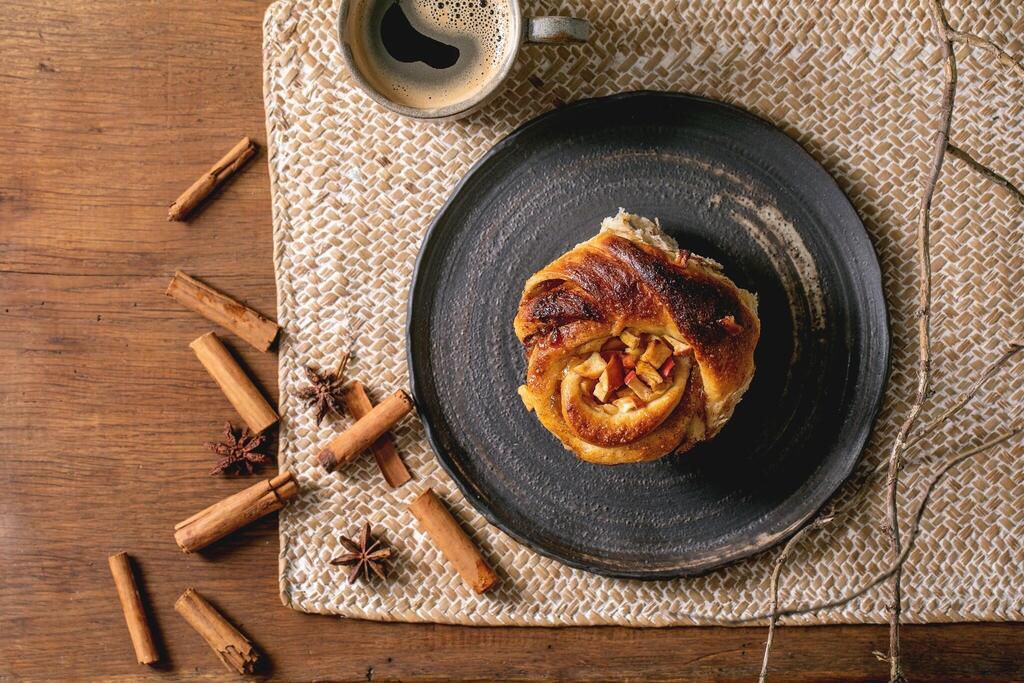 The bakery is located in Mitzpe Ramon and with time it became an integral part of the local landscape. There is also a small shop where the products of the bakery are sold, such as whole flour sourdough breads, cakes, cookies, quiches and cheese pastries, all hot straight from the stone oven.
On the menu: full spelt sourdough bread with pumpkin seeds (NIS 25), rye sourdough bread with sunflower seeds (NIS 23), pastry stuffed with black lentil stew, thyme and rosemary with raw tahini (NIS 20) and more. One can also sign up for workshops and courses that Meir conducts on site that focus on the technical, spiritual, historical, feminine, and Jewish side of bread baking.
Sunday-Thursday 08:00-19:00, Friday 08:00-15:00
8 Har Boker St., Mitzpe Ramon
Lechm Broitman (Broitman Bread) is a sourdough bread bakery in Eilat that was established in 2014 by Yuval Ziv, a descendant of a family of bakers, as evidenced by the name of the bakery "Broitman" which means "bread man", and named after Gdalyahu Broitman, Yuval's grandfather. The bakery produces a variety of breads, all sourdough breads (the challahs are also sourdough challahs), rolls, baguettes, and crackers.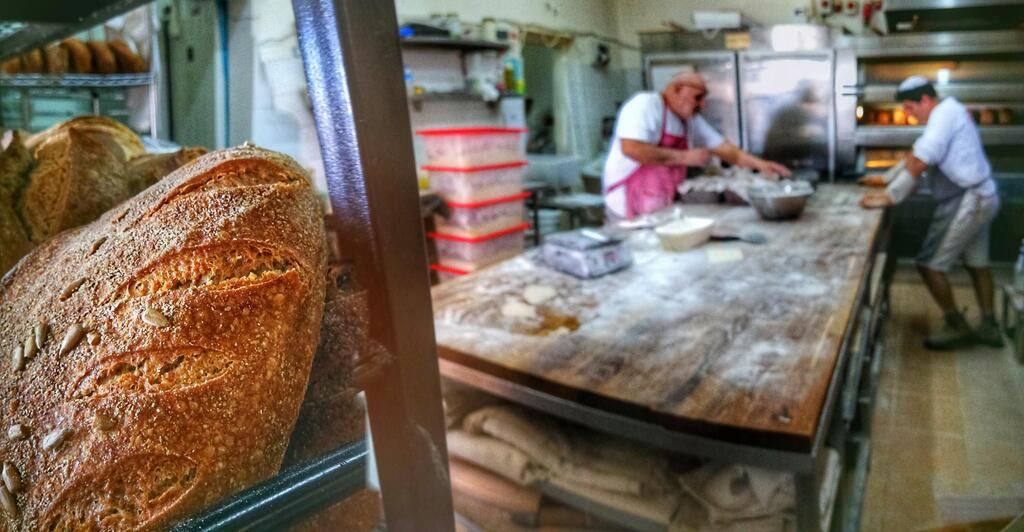 Next to the bakery, a pastry shop was also set up where morning pastries (NIS 16), blended cakes (NIS 44), Krantz cakes (NIS 48), cookies and of course croissants are made. A variety of sandwiches are made from the breads (NIS 28). Recently, he opened a window selling Roman-style pizza called "hetzi-hetzi" (fifty-fifty), because the pizza dough is made of 50% whole wheat flour and 50% white flour. The pizza is sold by weight, just like in Rome (NIS 107 per kg).
Sunday-Thursday 07:00-20:00; Fridays and holiday evenings 07:00-15:00
17 Almogim St., Eilat, 053-3000260