A Charleston-area restaurant has signed on as one of the first tenants in a developing Berkeley County shopping center.
Dog & Duck recently leased 2,940 square feet in the soon-to-open Publix-anchored Moncks Corner Marketplace on U.S. Highway 52 and Cypress Gardens Road, according to Bryan Fogle with commercial real estate firm Coldwell Banker Commercial Atlantic, who represented the tenant.
Rod Bradley and Andy Reed plan to open in October. They also own Dog & Duck restaurants on Long Point Road and in Park West in Mount Pleasant as well as on Clements Ferry Road in the Cainhoy area of Charleston in Berkeley County.
Dog & Duck first opened in 2001. Another Dog & Duck in Summerville is owned separately.
"It seems like a great area, and I think it will do well there with all the housing and development going in that area," Bradley said.
Representing the shopping center developer, Branch Properties of Atlanta, were Hannah Kamba and Tim Rowley, also of Coldwell Banker Commercial Atlantic.
Sweet treats
A new place to get a sugary treat is opening soon in downtown Charleston while another is coming to Mount Pleasant.
Cinnaholic is a gourmet cinnamon roll bakery planning to open at 415 King St., next to eyewear retailer Warby Parker.
"Our bakery is proud to serve 'create your own' cinnamon rolls and other sweet treats like made from scratch brownies, cookies and edible cookie dough," according to Cinnaholic's website. "All of our products are fresh baked and 100 percent vegan, dairy and lactose free, egg-free and cholesterol-free."
An opening date has not been announced.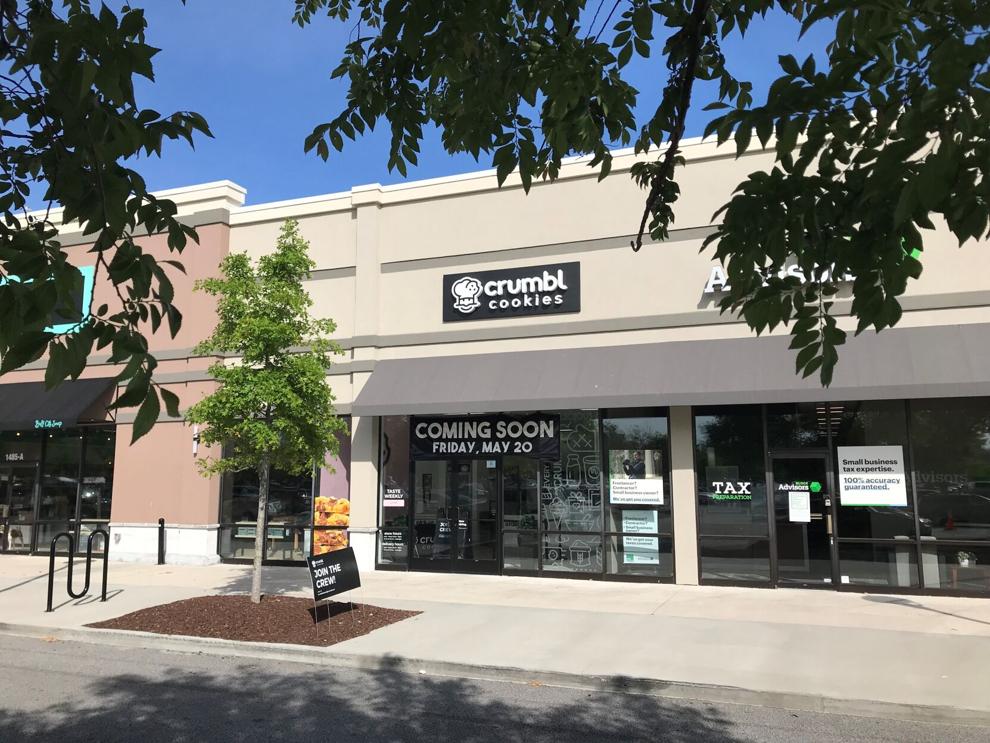 In Mount Pleasant, Crumbl Cookies plans to open May 20 beside the freshly opened Buff City Soap shop in the Walmart-anchored Wando Crossing Shopping Center on U.S. Highway 17 near Interstate 526.
What's cooking?
A new business is in the works for Tanger Outlets in North Charleston.
Charleston's Gullah Café has applied for a state license to sell beer and wine for on-site use at 4840 Tanger Outlet Blvd.
A Tanger representative did not respond for comment on the proposed venture.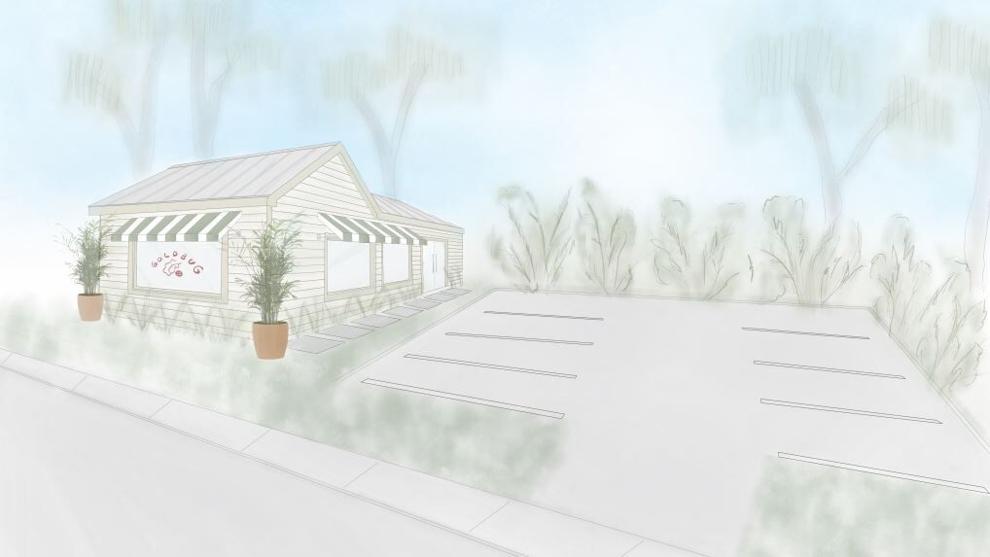 A new gem
The owners of a Sullivan's Island jewelry and apparel shop are looking to add a sister store across the Intracoastal Waterway in Mount Pleasant.
Goldbug owners Ashley and John Martin want to open a satellite retail location at 1419 Ben Sawyer Blvd. They will ask the town's Board of Zoning Appeals on May 23 for permission to allow a pervious parking lot instead of the current town requirement that all parking spaces be surfaced with a suitable paving material such as asphalt, concrete or specialty pavers.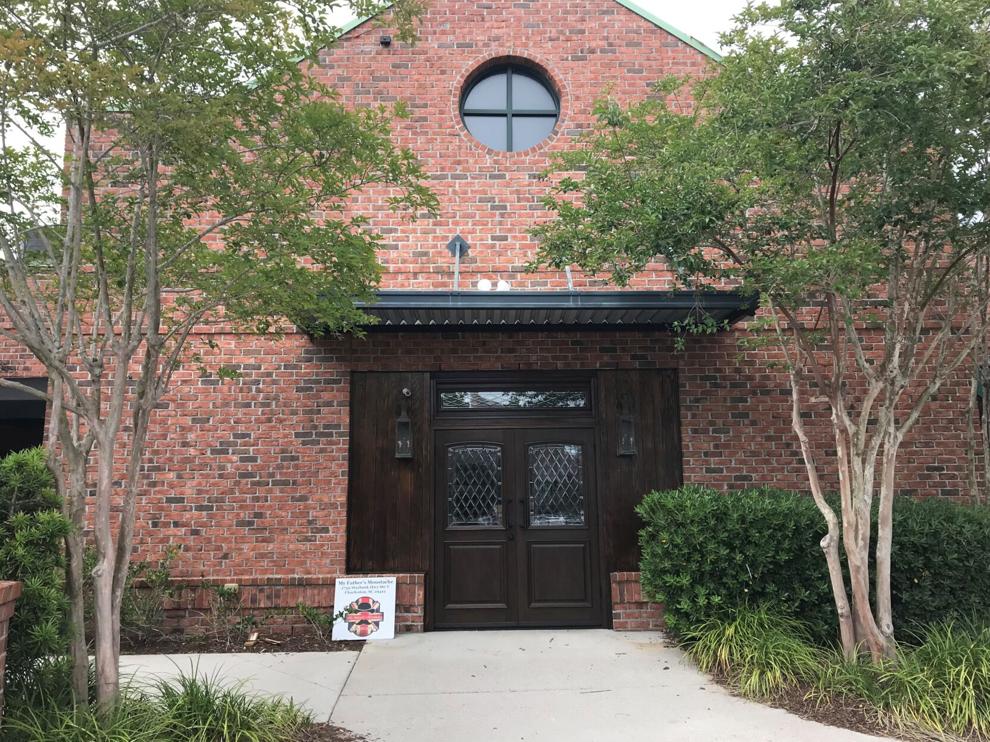 Under the application, they also plan to renovate the vacant structure near Publix supermarket by upgrading existing windows, doors and roof and adding an all-accessible bathroom and parking area. Paint, awnings, exterior lighting and landscaping also are on the upgrade list.
"This renovation will not add to the square footage of the structure, but will bring the structure out of its current derelict state," the application states. "We believe that with a little TLC and some aesthetic improvements, this structure can be brought back to life and enjoyed by the community."
New perk
A small coffee vendor is adding a mobile site in Goose Creek while its new shop is under construction.
Hurricane Coffee Co. plans to open the temporary coffee truck May 23 at 2424 N. Main St. near Carnes Crossroads. Opening hours are 6 a.m. weekdays and 7 a.m. weekends.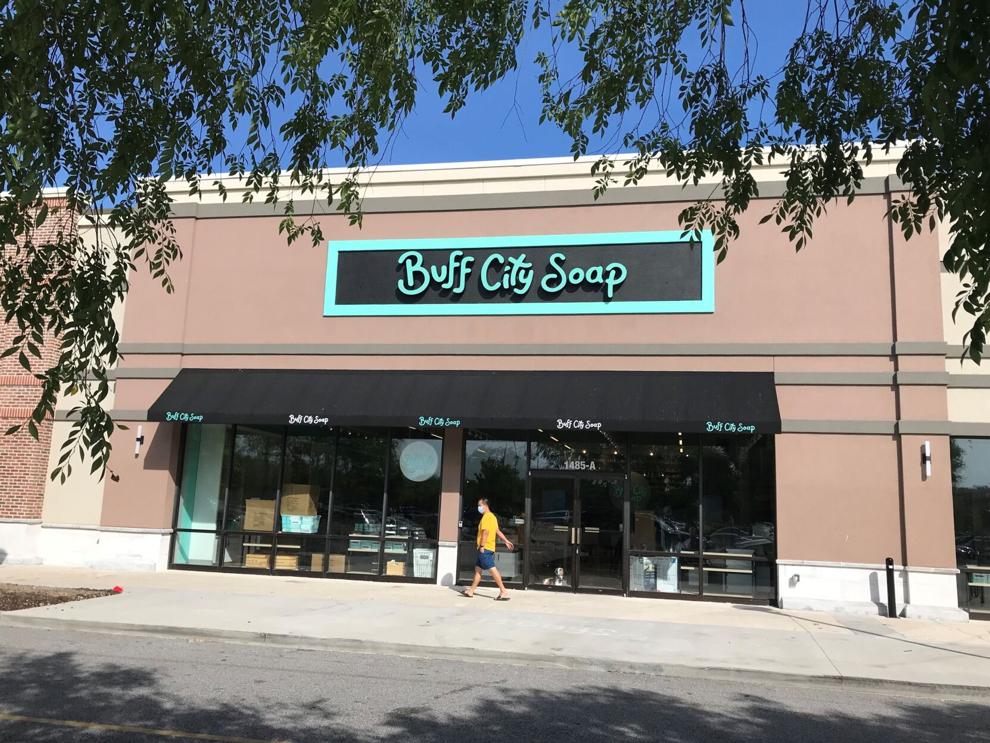 The finished project will be a double-sided drive-thru-only that serves coffee, tea and fresh-baked goods. An opening date for the completed site has not been announced.
Mobilizing
A Charleston-area vendor of clay jewelry plans to roll out its new mobile shop in Mount Pleasant on May 21.
BR Design Co., created by sisters Carlene Browner and Cassandra Browner Richardson, will launch their 15-foot mobile shop from 10 a.m.-2 p.m. Saturday at Celadon Home at 1015 Johnnie Dodds Blvd. 
The two have been creating clay jewelry since they were children growing up in rural southwest Georgia and have been doing pop-up shops in the Lowcountry for several years.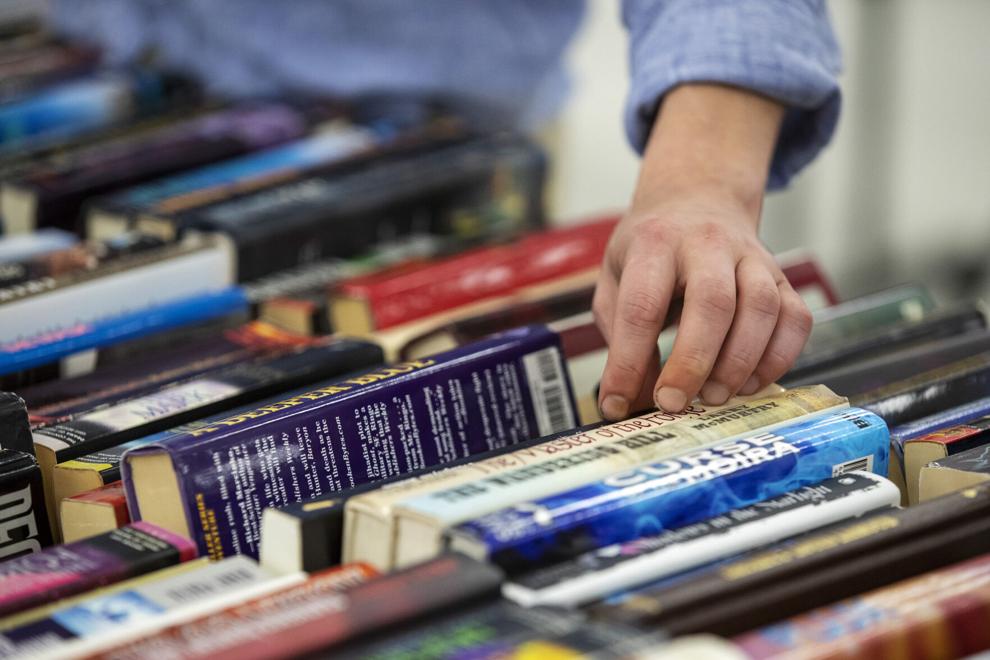 Book it
The 40th annual That Big Book Sale is set for May 20-22 at Omar Shrine Auditorium at 176 Patriots Point Road in Mount Pleasant.
Hosted by the Charleston Friends of the Library, the event will offer more than 60,000 books in all categories, with prices starting at $1. Proceeds support Charleston County Public Library.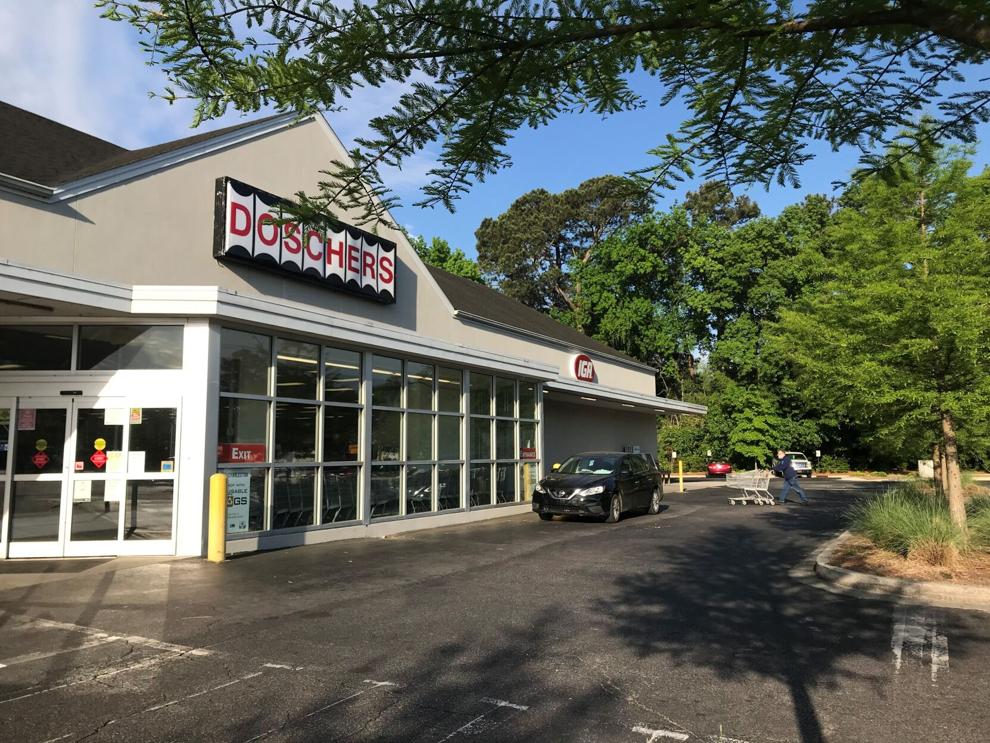 Checks, cash and major credit cards will be accepted. Library mascot Owlbert also plans to make an appearance.
The event will be offered 9 a.m.-8 p.m. May 20, 9 a.m.-5 p.m. May 21, and 10 a.m.-3 p.m. May 22.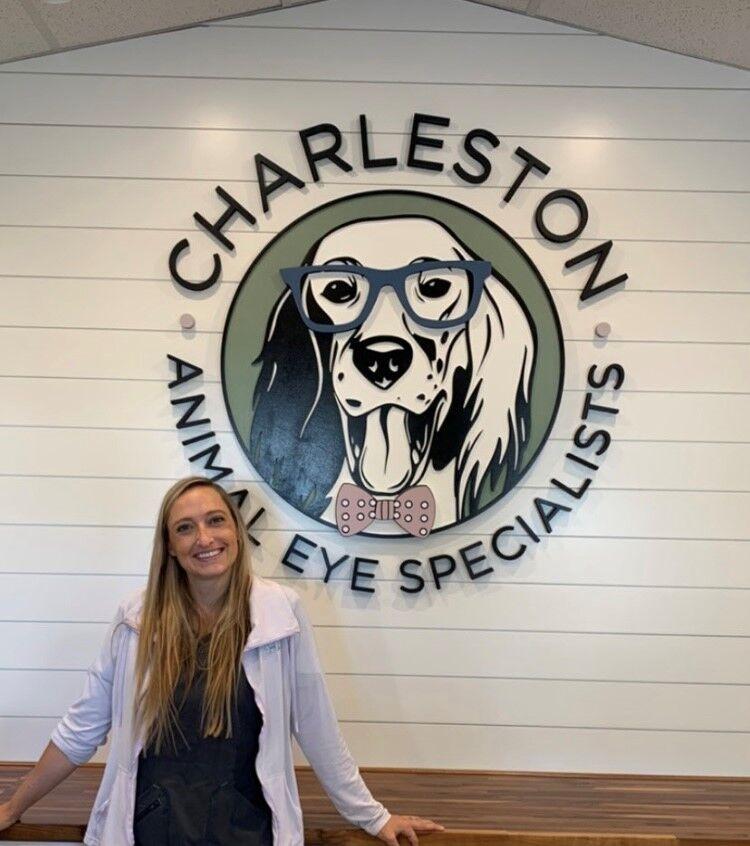 Pet project
A former West Ashley cafe has now been converted into a veterinary practice.
Charleston Animal Eye Specialists recently opened at 1716 Ashley River Road, where Black Magic Café closed last fall.
The locally owned and operated ophthalmology practice will exclusively treat pet ocular conditions, according to veterinarian Dr. Hannah Visser.