Samsung's newest affordable phone, the Galaxy S21 FE, just dropped, and features strong battery life, a fast processor and enhanced cameras. If you're opting for an S21 FE, half the fun is deciding what to accessorize it with.
After sifting through what's out there, we rounded up our top picks for the perfect accessories to pair with your Galaxy S21 FE. Whether you're looking for a simple case design or something more fun, there's something for everyone, including screen protectors, cables and wall plugs.
This affordable pick offers drop and scratch protection for your Galaxy S21 FE. The slim, dual-layer design means it'll fit nicely in your hand in addition to providing shock absorption for accidental drops. It's available in nine different colors so you can choose a case that fits your personal style.
This affordable pick is a clear case that will show off your new smartphone while helping to prevent damage from accidents and mishaps. It offers up to 6-foot drop protection with cushioned corners for shock absorption.
This affordable case is soft to the touch and built with a dual-layer design to keep your smartphone safe from drops. It also has raised edges to protect your screen and cameras. It's available in four colors: black, blue, red or green.
This pick from Speck is a single-layer case that comes in a traditional black color or a soft navy blue. It offers a built-in antimicrobial coating to help reduce the spread of bacteria and features raised bezels to help protect your screen and cameras from drops.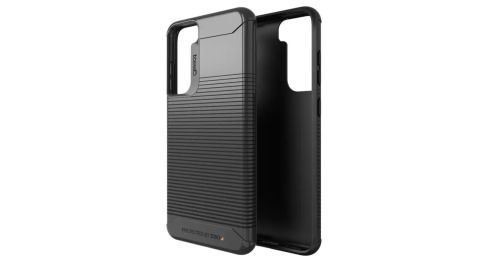 This Gear4 case offers up to 10-foot drop protection, an antimicrobial coating and reinforced top and bottom corners for extra protection. It's a simple case with a ribbed back design for a secure grip.
Thin, protective and an OtterBox Classic, the Commuter Series case is built to withstand the accidents and mishaps we try to avoid, yet often run into. It features a secure grip for a tighter hold and raised edges to protect the screen and camera, as well as port covers to prevent dirt and dust from gaining access.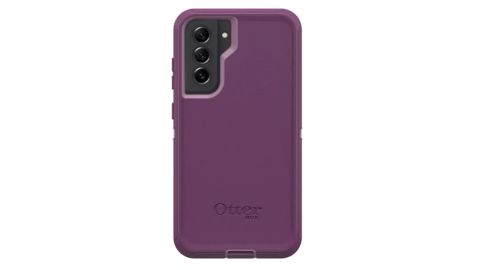 The Defender Series case has a multi-layer design that provides stellar protection for your action-packed days. Even with the layered design, it still offers wireless charging and comes in two different colorways.
This case may be 100% compostable, but Pela's soft, signature Flaxstic material still protects your phone from drops up to 6 feet. It features a card holder that can store two cards and the entire case is slim enough to easily fit in pockets. It comes in three different colors: lavender, forest green and black.
If you love Pela's eco-friendly cases but don't need a wallet, this is the perfect pick. It also offers drop and scratch protection and is made of the same Flaxstick material. The case is available in three different colors: a forest green, lavender and black.
Another sustainable option, the Wake case from LifeProof is made of over 85% ocean-based recycled plastic. It offers up to 6 feet of drop protection and comes in a sleek black or cool green. Its slim, one-piece design includes a sculpted design reminiscent of ocean waves.
This clear case shows off the sleek design of your Galaxy S21 FE while giving you protection from drops up to 10 feet. It also has scratch protection to keep your case and phone pristine, and flexible sides for an enhanced grip to keep those bad drops from happening. The cushioned corners will also provide shock absorption.
Add an iridescent flair to your new phone with this plant-based Soap Bubble case. It shows off the stunning design of your Galaxy S21 FE while simultaneously offering 10-foot drop protection and excellent scratch protection.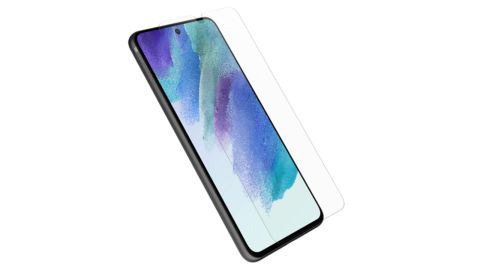 An ultra-thin and protective option, this durable screen protector is crafted from fortified tempered glass, making it able to withstand scratches or drops. The easy-to-install anti-shatter protection will also prevent cracks, chips and splinters in your screen — all while retaining touch screen sensitivity.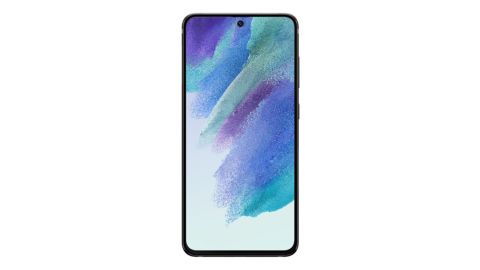 OtterBox's aluminosilicate screen protector for the Galaxy S21 FE aims to keep your phone screen protected from normal daily wear while helping to prevent scratches, chips and cracks. It will also retain touchscreen sensitivity for a barely-there feel.
This aluminosilicate glass option from Zagg is up to five times stronger than traditional glass screen protectors, according to the brand, allowing the reinforced edges to help prevent chips and cracks. The antimicrobial coating helps reduce the spread of bacteria on your device screen while the anti-fingerprint technology will keep your screen smudge free.
Help prevent scratches and chips with this aluminosilicate glass screen protector's reinforced edges and you'll also get 40% blue-light filtration to help reduce eyestrain. Plus, the anti-fingerprint technology helps keep your screen crystal-clear.
Charging cables and wall plugs

This high-speed wall plug will not only safely deliver a quick and efficient charge to your phone, it also comes in four different colors so you can choose a wall plug that fits your home or personal aesthetic. A dynamic temperature sensor is also included to keep the charger and your device from overheating.
This charging cable features a double-braided nylon exterior to withstand the bends, wear and tear that come with everyday life. It also happens to be one of our picks for best USB-C charging cable in 2022.
Samsung 15W Wireless Fast-Charge Charging Stand ($79.99; bestbuy.com)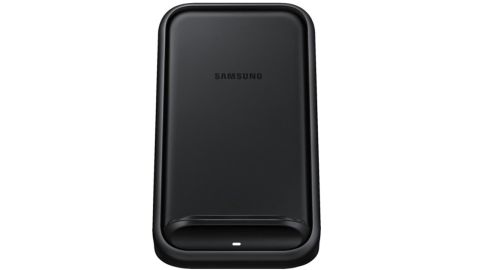 One of our picks for best wireless charger of 2022, this Samsung charging stand not only props your phone up vertically for easy access to the screen but also looks great on your desk or nightstand. A great pick for your Android phone, it will also keep your space free of annoying wire clutter.